News Detail
The Aussie Digital Difference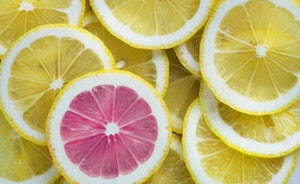 18 Jul 2018
The Next Level

Until AUDcoin, most entrepreneurs had to go through multiple hurdles to setup and scale up their online businesses. Our hub/ platform provides plenty of support to the users, thus preparing them for this next level of business.
Earlier, entrepreneurs needed to:
- Contract and pay developers thousands of dollars for websites and apps.
- Pay digital marketing agencies exorbitant amounts for SEO and SMM.
- Individually market their products.
- Handle customer support.
With our E-commerce platform, entrepreneurs will now get to enjoy the following services on a single platform:
- A ready-to-use E-commerce interface.
- Customer support.
- Reduced promotion and marketing expenses, and
- Get the help they need to brand and localize their products.
Less Costs

This wide range of services will be provided to the entrepreneurs for a small fee compared to what they would have had to spend if they did it on their own. The new E-commerce platform will be user friendly for online entrepreneurs, Small & Family businesses, traders, artists, inventors, small-scale manufacturers, etc.

Features
Our ready-to-use single E-commerce platform will be perfect for those looking to sell their products on multiple channels to maximize visibility. This increase in online visibility means more traffic which in turn means more business. The platform coupled with other features such as customer support, and direct customer feedback will help small businesses develop into premium quality E-commerce stores. Some features and services will be offered by us, while others will be offered by freelancers and companies on our Helpers Division.
Objective
Our team's objective in creating the E-commerce platform is to ensure that entrepreneurs/ merchants find a space where they can simply focus on doing what they know and doing it in the best way possible, leaving the technical aspects to our online community. It is our belief that letting the entrepreneurs focus on what they do best will give them the time to specialize and become too good to ignore. This can then lead to even more scaling and success for these small businesses.
As things stand, no one has yet combined E-commerce with the power of blockchain technology. Our platform does. It uses blockchain and our new Coin to make online trade even simpler, transparent and thus easier to trace and verify.
Comprehensive Digital Services
When fully functional, Aussie Digital's platform will provide a comprehensive set of E-commerce services fuelled with blockchain features such as cryptocurrency payments, smart records, and smart contracts (escrow-type contracts) to gear our users for the future of business. Furthermore, merchants will also be able to contract freelancers for E-commerce related jobs and pay them using AUDcoin. A cryptocurrency exchange portal will also be integrated into the system, making it easy for merchants and freelancers to exchange AUDcoin with any other popular cryptocurrency.