News Detail
Aussie Digital - Issues Entrepreneurs face with E-commerce Trade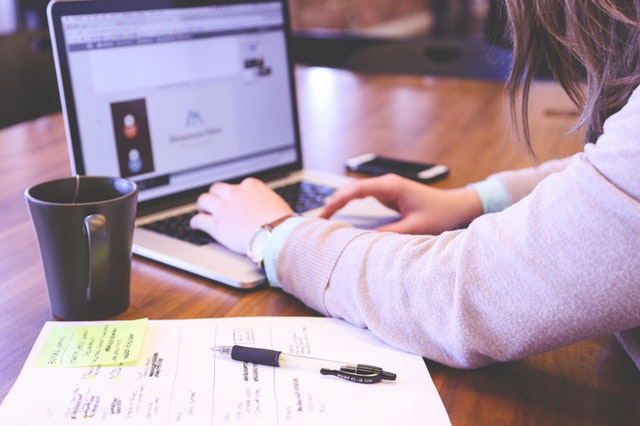 01 Aug 2018
Challenges of Entry to Global E-Commerce
With Amazon.com making billions and its C.E.O. Jeff Bezos becoming the world's richest man, an increasing number of people are looking at E-commerce as a lucrative investment opportunity. Others are simply businessmen and women who want to move their offline businesses to the online world. With the E-commerce industry growing rapidly and more individuals entering the business, becoming successful online remains a challenging task.
As of now, entrepreneurs have to invest significant amounts of time and capital to set up and manage their online stores and the related offline operations. And all this is normally done with very little help from others. Such entrepreneurs also have to spend a lot of money before breaking even, considering the extremely competitive nature of the E-commerce industry. This is normally spent on digital marketing, website store maintenance and settling international transactions. These challenges make it extremely difficult for new online store owners to have any meaningful success.
Challenges of Going Global
We have already highlighted how difficult it is for entrepreneurs and small business owners to break into the global E-commerce industry. The following are detailed descriptions of those challenges:
Lack of Funds
Most small businesses are funded out of the owner's pockets. This makes it difficult for such businesses to scale as the owner may have to loan from banks or other financial institutions which is almost always a lengthy and time-consuming process. With the current financial restrictions, cash earned from sales can also not be relied on as banks take days to clear the funds to the store owner's account.
Fierce Competition
Large conglomerates such as Amazon have deep pockets, experience, and market advantage (proof of quality), the factors that make it extremely difficult for small firms to compete. Their market share allows them to negotiate with authorities and service providers to lower their expenses, making their products extremely cheap and even more difficult to compete with.
Little to No Adoption of Advanced Technology
The lack of capital makes it difficult for small businesses and manufacturers to automate or deploy more advanced software for their stores.
Poor Sales Pitch
Most successful online sales are based on multiple factors, including the appeal of the images, customer reviews, and the content/ sales pitch. Most business owners have decent products but poor online presentation. Some know it, but most do not. Either way, poor online presentation of the products often limits the sales.
Poor Localization of Products
When entering the international markets, localization/ translation of product descriptions to the most widely spoken languages can help in increasing the market acceptance of the product. Most entrepreneurs and small businesses often ignore localizing their products, preventing them from tapping into some international markets.
Unknown Seller Effect
Most of the time, customers would rather buy from a vendor they know than from one they have never interacted with before. This makes it challenging for the unknown vendor to make sales.
Poor Customer Support
Customer satisfaction often brings about repeat sales which can significantly boost revenues. However, when customers are not satisfied, and vendors don't give them the support they need, they often leave negative feedback which frequently results in lower revenues. Most small businesses don't have the manpower to provide adequate and professional customer support, therefore making it difficult for them to expand.
High Expenses and Transaction Fees
This is the biggest challenge that small business owners have to overcome in trying to scale up. The high cost of setting up an E-commerce store with the existing platforms and the high transaction fees charged by banks and payment systems such as PayPal often hinder the much-needed growth in revenue.
Conclusion
Aussie Digital's mission is to front these challenges head-on and build a complete Hybrid E-commerce Ecosystem that will include a functional E-commerce platform, B2B Portal, Cryptocurrency Trading Platform and multiple other services including those powered by blockchain technology. With the competitive edge of blockchain technology and our minimal fees, we expect those using our platform to revolutionize the way online stores operate. This new way of trading online will allow small retailers to compete against the big E-commerce stores.