News Detail
How B2B e-commerce is Evolving and How to Take Advantage of It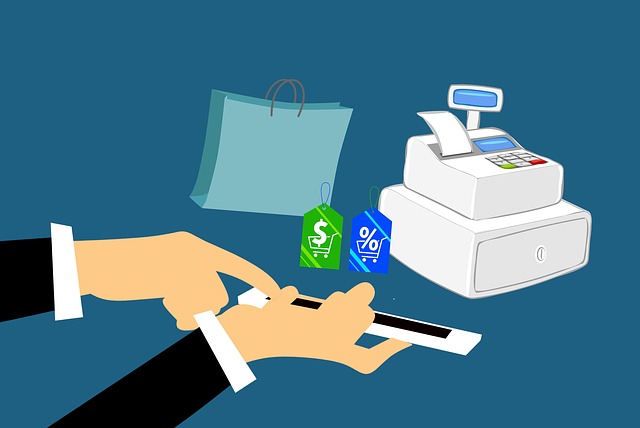 13 Dec 2019
How B2B e-commerce is Evolving and How to Take Advantage of It
Every business needs to be customer-centric to thrive in the modern-day world. There are no exceptions. Whether your business is serving individual consumers directly or serving other businesses, it needs to be customer-centric to succeed. It other words, you need to do everything possible to position your business in such a way that as many customers as possible will find it attractive. This is the only way it will succeed.
And this is especially true for businesses that sell their products or services online. E-commerce businesses need to embrace a technological approach that attracts as wide an audience as possible. However, many E-commerce businesses especially those in the B2B space have not really taken this approach. They have not really embraced the utilization of technology and powerful e-commerce tools to attract as many customers as possible. This has resulted in poor sales results. The fact that many B2B businesses have not optimized the use of technology in their businesses is evident in the fact that several studies have shown that such businesses have a very low conversion rate of only 7.3 percent.
Nevertheless, there is hope at the end of the tunnel. Research is showing that the B2B e-commerce trade will have a value of $12 trillion US dollars by 2020. This will be more than double the 2012 value of $5.5 trillion dollars. What this means is that there is more money to be earned from B2B e-commerce trade going forward. However, more money will only be earned by those who fully embrace technology and optimize accordingly to attract as many customers as possible and improve their conversions.
One of the ways B2B businesses can embrace technology is by signing up on tradezy.io – a platform that offers many incentives for both sellers and buyers who trade on it. More on this later in this article.
How B2B e-commerce is evolving
B2B e-commerce is evolving primarily because the needs of the B2B buyer are also evolving. B2B buyers are now very tech-savvy. They are very-much used to utilizing the Internet and related technologies to find products, to research products, and to connect with potential sellers to discuss the products they are interested in. Moreover, quite a significant number of guys sourcing products for businesses are now millennials. So, in short, the typical B2B buyer is young, tech-savvy, and wants to research and buy stuff in a quick and efficient manner. What this means is that if your business is selling to other businesses, it needs to have a very technologically advanced platform and the entire customer experience needs to be seamless.
Some businesses already have platforms that are efficient. However, the majority are using platforms that are very basic and offer no superior or seamless customer experience. This is where tradezy.io comes in. The platform is a one-of-a-kind marketplace where businesses can sell their products to other businesses in a very quick and convenient manner. The platform is built using advanced technologies and it integrates even the blockchain technology to make it a breeze for customers to order products. In other words, it is a marketplace that puts customers first and caters to the needs of the tech-savvy B2B buyer.
Harnessing powerful digital marketing tools to push your business forward
As mentioned, the majority of B2B sellers have not really embraced technology in a manner that pushes them forward. They have not embraced the power of digital marketing tools to find out what to tweak and what to improve to enhance their conversions or their sales results. This is because such tools are usually considered expensive or unnecessary by such businesses. Some of these businesses are even unaware of the existence of such tools.
If your B2B business is among the ones that have not embraced technology or digital marketing tools then you should sign up on tradezy.io. This is because this platform offers powerful digital marketing tools to help business owners to get a competitive edge over their competitors. With the tools, it becomes easier to reach more businesses and to offer buyers a better customer experience and increase conversions in the process.
Final Word
So don't be left behind by the ever-changing B2B e-commerce environment. Change with it. And if possible stay ahead of the pack by taking advantage of platforms such as tradezy.io and the many tools they have to offer. In addition to its technologically advanced tools, tradezy.io also a digital currency system that incentives buyers to do more business with sellers on the platform. So there is so much to gain especially for small businesses on the platform. Evolve with the evolving B2B environment. Join the tradezy.io platform today to reap the benefits of powerful technologies and innovative tools.