News Detail
Aussie Digital Airdrop and SuperDrop Is Finally Ends Up- Time to Stake now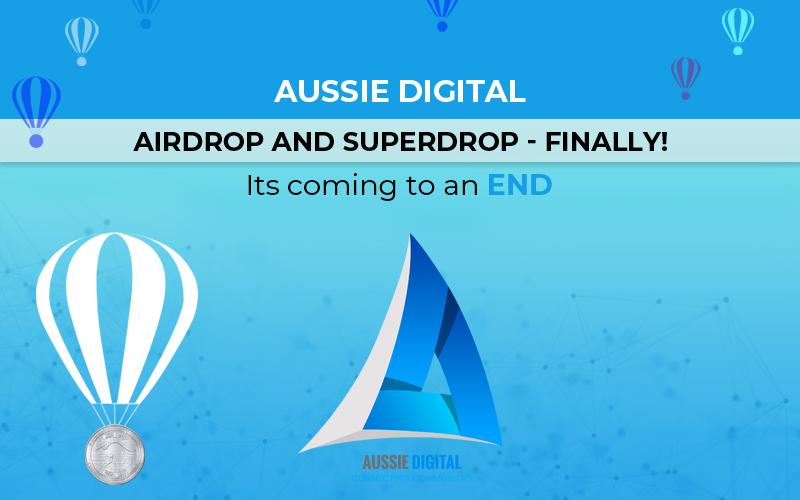 17 Oct 2019
Aussie Digital would like to inform all the users that our "Airdrop" and "SuperDrop" is finally ended. We are highly thankful to the users who made our endeavors successful with their great support and dedicated engagements. Now, we have come up with our staking program and expecting the same support and love from our users. With our staking program, users can reap the lucrative benefits by staking their AUD Coins for a specific period of time. We warmly welcome all the users to participate and avail of its exciting benefits. With our staking users will earn 10% interest per month on their staked coins. We allow users to stake their coins for the time of your choice 120, 150, 180 days. To be the part of staking you need to log in your member dashboard and send AUDcoins to your staking wallet. If you stake more coins you will earn more.
But, we request all the users to fill correct entries in their forms otherwise you won't able to avail the staking benefits. We have opened the dashboard so that users can update their entries if it is required before 16th Oct 2019. After this, you won't able to update or change your entries so please hurry up because only a few hours are left for it.
Next, it is mandatory for all the users to activate the 2FA verification process through their mobile. For staking email activation for 2FA verification is not valid so please make sure that you have completed this process only with your mobile.
Here, we have described the complete process in simple steps to participate in our staking program:-
• Update your entries on the dashboard with correct details
• Activate 2FA verification only with mobile phone
• After completing 2FA verification generate a ticket on the Aussie Digital website to mark your entries for staking.
• Once your entries get marked by the Admin and approved on the dashboard, you will be eligible for staking your AUD Coins.
• Now, the user is required to share their experience on different social media channels to aware more people about Aussie Digital staking. By sharing your experience you will avail the benefit of our referral bonus program.
Yes! We are also going to launch our referral program as we have previously done at the time of ICO. According to our referral program, users can enjoy the commission every time whenever their referred member will stake the coins. In short, if your referred member will stake then you will get commission directly on your account and this will run for the lifetime. The commission will work like:-

• 1st level- 10%
• 2nd level-3%
• 3rd level-1%
So, without wasting time just participate in our Aussie Digital program and earn more benefits in your favor. In case you have any queries or doubt then you can raise a ticket on the website. Our customer care team will contact you as soon as possible.